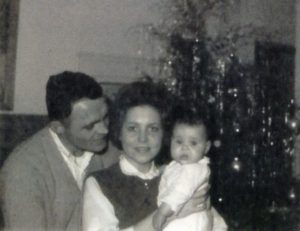 In 1968 John and Alice Rivers bought a small house and a few acres of land down the street from his parents. Over the years, as land around them became available, the size of their farm grew to over 300 acres. John worked a full-time job where he traveled often, while Alice stayed home and raised their only child Amanda and kept an eye on the farm. John loved the land, and spent every available evening and weekend working the land and tending to the cattle. When John passed away suddenly in 2006, Amanda moved back to Jackson to help take care of her mother and take over the farm. They built Alice a new house next door while Amanda remodeled the house that had been her childhood home. Amanda was lucky enough to have another 8 years with her mother, who happened to be her best friend. Alice passed away in 2014 and Amanda continued to live on the farm and raise Brood cattle on the 300 acre farm her parents loved so much.
Amanda got engaged in 2016 and like most brides, knew what she envisioned for her wedding. She wanted to have it outside, on a body of water, with a sunset view. Not being able to find a venue in the area that offered what she wanted, she decided to build The Rivers Ranch. She had the perfect location right out her back door on the heart shaped pond with an amazing sunset. She had been renting out her house for weddings, corporate parties, and reunions for years. So, when her longtime friend Clare Dornburg mentioned she may be game for a new opportunity, Amanda knew creating The Rivers Ranch and building a new barn was just the right thing to do. Clare had over 25 years in Interior Design, Catering, and Event Planning. Clare's passion was design, and she had done some amazing things all over the country. She knew that by partnering with Clare, they could create something very special, and that's exactly what they did. Anyone can throw some paint on a barn and have a wedding, but what they have created is a facility where anyone's dream can become a reality.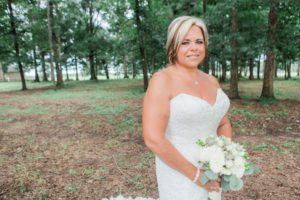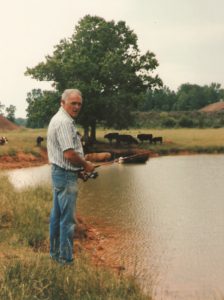 Clare retired in 2020 from The Rivers Ranch, and they hired a new Venue Director that also had years of planning and designing experience. Jodie McDonald had her own venue and had years of catering experience, so she knew all the ins and outs to make sure your day goes off without a hitch. She has hit the ground running and has brought new energy and fresh ideas to The Rivers Ranch.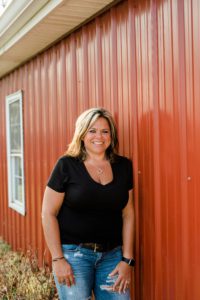 Amanda is the owner, and Chief Executive Officer of The Rivers Ranch Inc. She is a Butts County native. She lives in her childhood home on the cattle farm her parents started in 1968. In addition to running the cattle farm, Amanda, an Emory University alumni, has a successful real estate career with Century 21 Crowe Realty and is the co-owner of MSI Design Group, a cabinet distributor and design business.
Amanda has always loved to entertain, build, remodel, and decorate, so building The Rivers Ranch let her put all those skills to use. You may not see her during the events, but you can be sure she has been a part in getting the venue ready for your event. She takes great pride in this venue, as she feels it is a tribute to her parents. "If my parents had not adopted me, I don't know how my life would have turned out. They sacrificed so that I could have a better life. I want this venue to honor them and the values they instilled in me."
Amanda can be contacted directly at
(404) 414-7481 or
amanda@theriversranch.com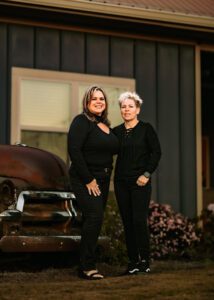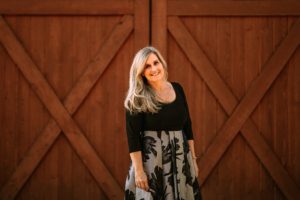 Jodie McDonald
Jodie McDonald is the Venue Director at The Rivers Ranch, Inc. Jodie comes to us with over 30 years of event planning experience. She is eager to jump right in and provide our clients with unmatched attention to detail and superior customer service. She can plan events that captivate clients and leave lasting memories.
jodie@theriversranch.com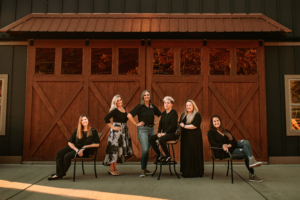 The Rivers Ranch Event Management Team
At The Rivers Ranch, we have put together a team of skilled professionals that will be there on the day of your event to make sure everything runs smoothly. These ladies are committed to make your event an amazing experience.